Ethiopian Diaspora Items and Stories from International Media
"I might be born and raised in America,but I am proud of my Ethiopian heritage!"
My name is Henock Minassie Beyene and, since I can ever remember, my parents have always taught me to stand for what I believe in. My parents Rebecca (my mom) and Minassie (my dad) are both born and raised in Ethiopia, and came to America when they were done with high school, but they have never, not for one day, forgotten where they are from and never changed who they are. They also haven't forgotten to teach that to their children. My parents have raised two proud Ethiopian children, Nahom aged 27 and me (Henock) aged 19. Ever since I can remember, my parents have brought us up to go to church every Sunday morning with the other Ethiopians who live in the community, which has made us better and stronger people today.
Growing up there wasn't many Ethiopians in my area, but the few of us that were there would always be together. Out of all the kids growing up in the area my brother was the older. Nahom has been a perfect role model for all the Ethiopian kids living there. Now he is working for NASA, has got his Master's degree from Stanford University and going for his Ph.D. I am very proud and honored to say that he is an Ethiopian and my brother. More-> From Ethoipian Reporter Forum.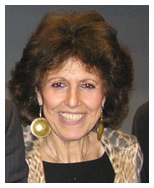 ATA Member Profile
Karen Hoffman is Senior Vice President of The Bradford Group, a New York-based Marketing/ Advertising/Public Relations Company, with extensive experience in tourism promotion and special events. Karen has been responsible for developing marketing strategies for a diverse range of clients including Corinthia Hotels International, The Tanzania Tourist Board, The InterContinental Hotels Africa, The Venezuelan Tourism Corporation, Avensa Airlines, Finland Promotion Board and Aerolineas Argentinas.
Karen created and initiated the "World Tourism Award" on behalf of Reed Travel Exhibitions and co-sponsors American Express and the International Herald Tribune, presented annually at World Travel Market, London. Now in its eighth year, the Award ceremony is featured on opening day of World Travel Market London and advertised and promoted in the International Herald Tribune global edition.
Karen has been a member of ATA for many years and has beenAssociate Editor of Africa Travel Magazine since 1995.
Hold your Conference in One of Africa's Unique Cities


Did you know that since 1976, over 30 African cities have hosted events by the Africa Travel Association? This astonishing support represents 22 different countries - no other travel industry organization even comes close. What's more, a key reason for ATA's wide acceptance and flurry of new chapters is the fact that Africans share in the leadership. For example, our ATA Presidents are African Tourism Ministers - responsibility, action and example comes right from the top. Africa Travel Magazine's feature "Africa's Great Meeting Places and Convention Sites" is in production. Book advertising space now . E-mail africa@dowco.com, or fax (604) 681 6595. Ask about Destination Specific Magazine Inserts -> -> -> GO

"Students in vacation will be part of the human resource to provide training to these people whom we shall teach to keep better enviroment in their communities. That way too, the young generation will be given foundation to sustain the enviroment as much as possible."
Uganda's Genesis Initiative and its Impact on the World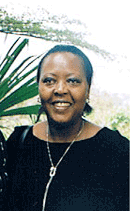 Permit me to introduce to you to The Genesis Initiative Uganda, an organization whose goal is to address environmentally related concerns affecting our country and the quality of life in each community.
The worldwide issues of Biodiversity, Conservation and Environmental Management are crucial to Uganda's prosperity, and it is critical that the situation, which seems to be getting out of hand, is arrested. The Genesis Initiative will meet these needs head on by recruiting many of the very people who are currently involved in undesirable practices, and encouraging them to play a significant role in addressing the issues.
A vanguard of unemployed women in various Ugandan communities,villages and emerging towns, will be organized, trained, equipped,facilitated and motivated to enable Genesis Initiative Uganda to achieve its worthy aims.
At the moment in our country, rich and the poor alike are doing everything to disrupt nature and degrade the environment. Sometimes out of need - or out of greed. At other times it is due to ignorance. We are convinced that someone has to voice the dangers and work out ways to rectify the situation. More See photo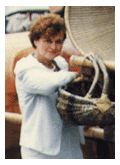 African Fashions Win World Acclaim. By Muguette Goufrani
Africans are painting the world in a kaleidoscope of bold colors and patterns. Africa Travel Magazine features fashion in every issue, and searches on MSN, Google and Yahoo score our magazine's website #1 on "Africa Fashion" consistently, Vibrant color combinations, dazzling patterns, rich fabrics, fabulous headgear and elegant gowns we saw in Conakry and traveling through Guinea were outstanding. While returning to Paris from Cameroon, we spent some quality time with Seidnaly Alphadi, whose African- inspired creations are taking Europe by storm. (continued)
Guinea, West Africa. Nature, Culture, Hospitality
We thank Hon. Sylla K. Diakite, Minister of Tourism and Ibrahima Diallo, Director General for a great congress. Muguette Goufrani presents the first installment of her post Congress journey from Conakry to Mali Ville in Guinea's northern highlands, the Switzerland of Africa.