ZAMBIA TOURISM

Explore The Real Africa

We have all the latest news from Zambia that you need to hear about!

Remember that if you have any articles or news stories that you think we need to hear about on
Zambia Tourism
,
please submit.
Wire snares are deadly to the wildlife of Africa. Poachers place their traps in the bush and capture animals indiscriminately. Often, the animals struggle for days before they die. Sometimes …
Read on »
You know you've hit the jackpot in life when your biggest issue getting to work is a herd of elephants blocking the road. Sure, life isn't all sunsets and G&T's …
Read on »
A wonderful dispatch from the Bushcamp Company and Mfuwe Lodge: Each year South Luangwa's Mfuwe Lodge welcomes some rather large, grey, wrinkled guests…whole families of elephants have been regular visitors …
Read on »
African Parks, a conservation non-profit, and Norman Carr Safaris are proud to announce details of the investment in, and construction of, a luxury camp in Liuwa Plain National Park, Zambia. …
Read on »
Things were starting to get serious here in South Luangwa. It seemed the rain would never arrive and the wildlife huddled close to every source of water available. Just as …
Read on »

ZAMBIA'S HIDDEN GEMS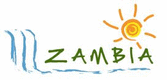 26 August, 2013

While the popular attractions in Zambia are well known : the fantastic wildlife, exciting safaris, the magnificent views of Victoria Falls, the panoramic lakes, the mighty Zambezi and the excellent variety of adrenaline adventures and relaxing activities, - it is Zambia's unique qualities and off-the-beaten- track treasures that keep bringing people back.
Many visitors to Zambia say one of the most memorable things about the country is the nature of the people themselves. Stories abound with tales of getting stuck in the middle of nowhere and within minutes faces will pop up to offer help, and one way or another, a plan will be made to get you on the road again.
Or ask directions and you may find that you too are asked many questions. Zambian's are well known for their curious and friendly nature. Most speak excellent English and have a considered opinion about worldly matters. Despite the obvious poverty of the majority of Zambia's inhabitants, most have a positive disposition and an entrepreneurial nature. The downtown streets are abuzz with informal street sellers and stalls.
http://www.zambiatourism.com/about-zambia/people
Zambia has 73 tribes, and many have a deep history of how they arrived in this part of the world. These stories are preserved, honoured and celebrated with various annual
Traditional Ceremonies
that will add a sparkle to your holiday if you are lucky enough to coincide with one of these gems. They are usually private affairs but they have no problem if visitors wish to attend. Each has a different way of honouring their ancestors but the celebrations usually include lots of singing, dancing and feasting. The ZambiaTourism website has a list of which ones happen each month so if you are travelling in Zambia it is well worth finding out if you can attend one.
http://www.zambiatourism.com/about-zambia/people/festivals
Other little-known gems are the
numerous waterfalls
to be found along the country's many remote rivers. Zambia is blessed with abundant water resources with over a third of all the water in Southern Africa. Fifteen stunning waterfalls are found in the Northern Province alone. Zambian-based travel agents can arrange custom-designed chauffeur-driven tours to take you off the beaten track, popping into settlements along the way for an experience of authentic village life. Many say engaging with the rural folk leaves one with a deeper feeling for the country than the best views of Victoria Falls or good wildlife sightings.
http://www.zambiatourism.com/destinations/waterfalls
Zambia has some of Africa's finest wildlife sanctuaries that teem with game, but it is the smaller lesser-known parks that offer the avid birder exceptional habitats to explore, many with over
500 different bird species
to spot. There are no predators in the smaller parks so one can take leisurely walks through the bush on birding safaris.
http://www.zambiatourism.com/safaris/birding-safaris
Kapishya Hot Springs
is another gem not widely known to mainstream travellers. In the early 1900s an Englishman came upon a beautiful, natural pool in the remote Northern Province with hot water bubbling up from it, before it flowed into the river. He decided to buy the land and build his house nearby overlooking Lake Shiwa. This beautiful old manor house, called Shiwa Ngandu, has been renovated by his grandson. Another grandson runs the Kapishya Hot Springs Lodge. It can be found just beyond the small town of Mpika, on the Great North Road.
http://www.zambiatourism.com/destinations/historic/shiwa-ngandu
Liuwa Plains National Park
is another of the smaller parks, off the beaten track, but the effort to get to this gem is well worth it. Each year thousands of blue wildebeest migrate across the plains and provide a spectacular sight. Herds of lechwe, tsessebe and zebra also abound, and the attendant predators are wild dog, hyena, cheetah and lion. More than 330 bird species have been recorded here. Liuwa can be accessed during the dry season between 1 June and 15 December. Self-drive, 4×4 enthusiasts can stay at one of four community camp sites established in the Park. Otherwise, fly-in safaris are offered in May, June and December.
http://www.zambiatourism.com/destinations/national-parks/liuwa-plains
Lake Tanganyika
is a hidden gem that graces Zambia's northern-most border, and lodges along her shores offer access to the delights of this, the second deepest lake in the world, habitat of a wide variety of tropical fish. There are few visitors because of its remote location and access is either a long drive from Lusaka or air charter to Kasama. But for those who love unusual holidays far from the madding crowds, this ocean-like lake has much to offer. Watersports, excellent fishing, snorkelling, scuba diving, warm water and sandy beaches. Game viewing is also possible within the nearby Nsumbu National Park which is also on the Lake shore.
http://www.zambiatourism.com/destinations/lakes/lake-tanganyika
Zambia is still known as the 'real Africa' with many hidden gems that delight the intrepid explorer. Find out more at
www.zambiatourism.com


Did You Know?
Facts about Zambia as a Tourism Destination
Information and photos courtesy of Zambia Tourism

Victoria Falls: Located 10 km from Livingstone, or about 480 km south of Lusaka, the Victoria Falls is one of the seven natural wonders of the world. There are a few higher waterfalls elsewhere, but none equal the grandeur of the waters of the Zambezi River as they tear headlong over the one kilometer wide expanse down into the chasm 100 metres below. The height of the flood is from March to May, but they are spectacular all year round. The best views are from the Zambia side of the Falls.
Ask us travel tourism questions about Zambia or provide interesting facts about Zambia for this page. E-mail africa@dowco.com
Safaris: Zambia is the birthplace of the Walking Safari and there is no better way of getting really close to nature than this. In the Company of armed rangers, walkers are able to enjoy the sights, sounds, and silence of the bush in complete harmony with their surroundings. On some treks, participants may be exploring areas untouched by man for many centuries.
Game Drives are operated in open vehicles at dawn and late afternoon each day by experienced armed rangers and trackers who possess a canny "sixth sense" of where to seek out the most interesting wildlife.
Night Drives enable visitors to glimpse the nocturnal world.
Photo Safaris. Although it is possible to approach quite close to most wildlife on foot or by car, some animals are shy and it may be necessary to photograph them from a distance so telephoto lenses are advised. Alight meter is a useful accessory, since the proximity to the Equator and differences in altitude rule or guesswork.
Canoe Safaris are most popular in Zambia because they offer a great alternative to land-based safaris. No real boating skills or experience is necessary. Canoes provide both an excellent vantage point and a silent way of viewing the animals to avoid disturbing them.
Fishing Safaris are generally available in Zambia throughout the year. The best fishing period, however, is between April and November. The southern portion of Lake Tanganyika is the annual venue for the Zambia National Fishing Competition at Kasaba Bay. Both local and foreign teams are welcome to this competition, which takes place usually in April each year. The Nile perch, the nkupi (yellow belly) and the tiger fish are the main catches. However, perhaps the Zambezi River offers the best tiger fishing grounds in Africa. Other lakes for good fishing are Lake Kariba and Lake Bangweulu.
Highlights of Zambia: South Luangwa and Kafue National Parks possess two of the largest wildlife sanctuaries in Africa. Animals, which are commonly seen in these parks, include elephant, leopard, lion, buffalo, cheetah and a large variety of more than 400 species of birds. Altogether, there are 20 national parks and 32 game management areas in Zambia.
Siavonga and Lake Kariba: The great Zambezi River stops a while in the massive Kariba Dam &endash; usually referred to as a lake because of its enormous size. The lake's vastness creates spectacular panoramas as the sun casts its glow across the simmering waters catching the distinctive half-submerged trees and islands. Wildlife can be seen on the banks and Boathouse trips are a fine way to spend a few days relaxing in the sun while fishing and game viewing. Siavonga is only a 2.5-hour drive from Lusaka, through the scenic Zambezi Rift Valley. Here you'll find accommodation from inexpensive hotels to self catering chalets and camping.
Also available are trips into the control room and turbine hall of Dam Wall, cultural visits to traditional villages and Canoeing Safaris through the Zambezi Gorge below the dam wall.
Kasanka National Park: Kasanka boasts of fish-filled rivers, verdant marshes, reed-ringed lagoons, lush tropical woodlands and petite plains of wind-blown grass studded by stumpy anthills. Kasanka also provides an ideal platform for excursions to the Bangweulu floodplains, Shiwa Ngandu, Sumbu and North Luangwa.
Lower Zambezi National Park: The lower Zambezi lies between the two great Dams of the Zambezi Kariba and Cahorra Basso, an area known as the Zambezi Valley. It is here that the river fans out between escarpment-backed floodplains. Acacia-chocked, reed-fringed islands braid the river into twisting channels, often blocked by snorting hippo and wildlife and bird life.
Bangweulu Swamps: Where the Water meets the Sky. The sprawling Bangweulu floodplains seemingly stretch horizons to accommodate a greedy sky. Ten of thousands of unique Black Lechwe antelope roam the endless plains, blurred in swirling clouds of dust, The Missionary/Explorer David Livinstone finally floundered here. A National Monument celebrates his aspirations and marks the location of his expiry.
Adventures activities: For those seeking adventure activity holidays, Zambia is simply brimming with opportunities.
White-Water Rafting: The swirling rapids of the Zambezi below the Victoria Falls offers some of the most exciting and challenging rafting waters in the world. Regular safaris operate between August to November, starting at the Boiling Pot below the Victoria Falls and winding through spectacular gorges and 23 rapids.
Bungi Jumping at the Victoria Falls Bridge offers one of the highest bungi jumps on the planet. Jumpers leap into space to experience the world's most spectacular bungi jump &endash; 111m of pure adrenaline rush and a breathtaking view. Over 50,000 people have committed themselves to the thrill of jumping off this bridge.
Micro lighting offers views of the Victoria Falls and the surrounding wilderness areas.
Boating and Water Sports on Zambia's lakes: Iin particular Lake Tanganyika and Lake Kariba, provide opportunities for boating, sailing, and other water sports such as water-skiing, windsurfing, houseboats as well as fishing.
Ornithology: The diversity of bird species in Zambia is amongst the highest in the world, with 743 species recorded to date and several more expected as the more remote areas are explored.
Zambia's National Parks and Bird Sanctuaries will keep avid birders enthralled. Diversity combines with abundance during the wet season from November to Marh as migrants make Zambia's pristine bush and wetlands their home again.
Eco-Tourism: Zambia is a notable eco-tourism destination. Among the well established one are Nsobe camp, Nsendamina and Kawaza villages. Here indigenous people have opened up their villages and their rich culture to give visitors a genuine chance of experiencing rural Zambian daily life.
For more information about Zambia visit: http://www.zambiatourism.com