---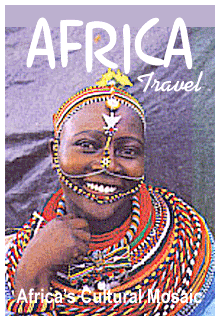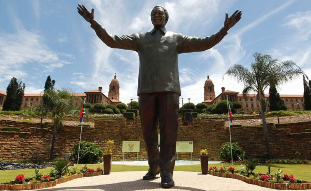 INDABA - SOUTH AFRICA'S TOURISM SHOWCASE

By Melissa Shales

Durban hosts Indaba, South Africa's huge travel and tourism exhibition

The word 'indaba' is a Zulu one for a meeting of elders. According to tradition, they would gather, often under an indaba tree, to discuss matters of common interest, from legal judgements to marriages and treaties. These days, it has been adopted by South Africans of all hues as a general term for meetings, exhibitions and conferences. And then there is Indaba, with a capital I.

Selling Tourism

Indaba is South Africa's great tourism showcase to the world, the largest incoming travel trade exhibition in Africa, held annually at the Albert Luthuli Convention Centre (Durban ICC). In 2014, the dates are from 10-13 May.

Now in its 34th year, it attracts nearly 1,900 exhibitors and 13,000 delegates. People flock in from across the world to do talk about tourism in southern Africa and do the deals that will power the tourism industry for the next 12 months. Many thousands of dollars worth of deals are negotiated on the exhibition floor, in backrooms, over drinks and the inevitable South African braais. Most go on to do post-fam tours of South Africa.

The Conference Centre

The ICC was built in 1997, since when it has won the World Travel Awards title as Africa's Leading Conference Centre eight times. It can house up to 10,000 delegates. It is named after South Africa's first black Nobel prize winner, iNkosi Albert Luthuli, president of the African National Congress from December 1952 until he died in 1967. Directly across the road, and also used during Indaba is the Durban Exhibition Centre. Both are in central Durban, a few minutes' drive from the beachfront Golden Mile and only about 15 minutes' drive from Durban airport.
---
More about South Africa

The Cape Gourmet Festival: It never ceases to amaze me how much of a gourmet haven South Africa really is. The Cape Gourmet Festival is a shining example. If you ever wanted to combine a tour of the country, with an exciting special event in Cape Town, this is it. Check out our special page.

Jurassic Park in South Africa? Our destination for day two of the Cape Country Tour was "Kagga Kamma," a private game reserve. Not expecting anything too far beyond the ordinary, after a rugged 3 hour motor trip from Cape Town, our group of five was little prepared for the amazing 'moonscape' of this spectacular hideout in the rugged Cedarburg Mountains. It was a site (and sight) that could easily be the movie set for "Jurassic Park" or "Planet of the Apes." As twilight approached, many of the odd rock shapes near the camp cast weird shadows. Continued
Penguins at High Noon. Did you know that there were penguins in South Africa? Now you do! I saw my first South African penguin while visiting Robben Island prison in Cape Town's scenic and historic harbor. This little fellow came around the corner from his hiding place behind a clump of bush and we met face to face. It reminded me of a scene from the movie "High Noon" as two strangers eyeballed each other on the main street. Later that week I would encounter dozens more of his gang frolicking on the beach. Visitors to the area will discover an entire colony of Jackass penguins lounging and fraternizing (with each other, not the tourists) at a local community called Boulders, not far from Cape Town. Photo by Muguette Goufrani.
Blue Train! White Glove Service! Our Associate Editor Muguette Goufrani comments on this famous South African Railway. "For years I had read that South Africa held many pleasures for those of an adventurous spirit or romantic nature. So one summer, taking a month's vacation from my job as a travel agent in Ivory Coast, West Africa, I headed south. Here at last was my chance to spend some leisurely, laid back weeks getting to know that fascinating country surrounding the Cape. While the sights and delights were many and varied, the epitome was my experience aboard the famous Blue Train. It was like the finest luxury cruise, sailing across a sea of ever-changing landscapes . Yet there was time and space to savor every waking moment.(photos to come) I managed to read some pamphlets about the line's history, which spans over 50 years. Back in 1928, it became the first luxury train in South Africa. Continued
..\.